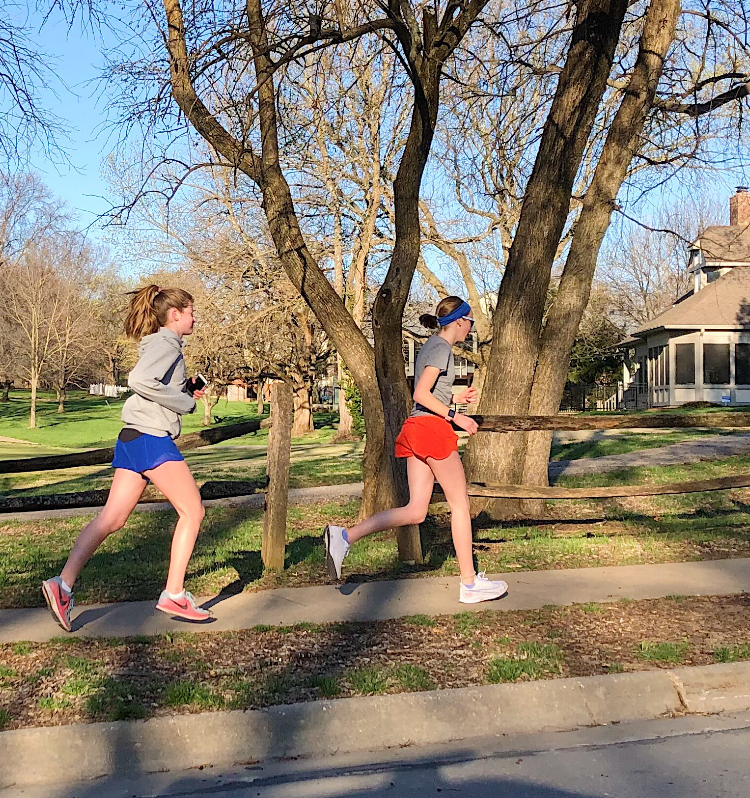 Vivenne Pro
While it seems as though no aspect of peoples' lives has been unaffected by the Coronavirus outbreak, the quarantine has especially put a damper on physical exercise and recreation. Not only has every spring sport been canceled along with school and virtually all professional sports, but gyms, pools and other common venues for exercise have been closed until it is safe for large groups to congregate again. For many people who have active lifestyles, sports and exercise are among their primary means of entertainment, and staying physically fit and healthy is important to them. For them, quarantine presents the challenge of staying fit without access to many of the institutions we rely on for fitness. Nevertheless, some students have adapted in creative ways.
One such individual is freshman Beck Oldridge. This year, Oldridge led the Seabury boys' soccer team in scoring, and he plays frequently outside of school. Regarding his efforts to stay active during quarantine, the freshman says that "I've been going out to Lawrence High to play soccer almost every day, and I've been going on lots of bike rides." Students like Oldridge, who focus heavily on a specific sport, need to keep their skills sharp to avoid falling behind. Fortunately for them, most sports, even team sports, can be practiced (to some degree at least) alone, either at home or outdoors. 
Junior Erin Higgins describes a similar experience. An avid equestrian, Higgins says, "thankfully, the barn hasn't been shut down, so I still get to go out and ride my horses five or six days a week, and I take my dogs out on walks a lot." In addition, Higgins says that if anything, she has been getting out more during the past couple of weeks than she did before, without as many other time commitments. While not everyone may have particular sports that they are especially passionate about, simpler outdoor activities such as walking and running are accessible to almost anyone.
Even fitness classes, limited as they are by social distancing, have adapted. Strength and Conditioning instructor Aaron Combs describes how he is adapting his classes to online to help keep students in shape: "not everyone has access to bars and dumbbells, but we all have a body, and being able to get a better grasp on body weight lifts is the route I chose. All are able to participate, and there is still plenty of variety in these exercises to challenge yourself according to individual fitness levels and goals." While it may be difficult to actually improve in terms of strength or fitness during this period, Combs says that "We need to [have successful workouts] right now, no matter how small the success may seem."