It's All In Your Head
State Cross Country runners reveal their secret to success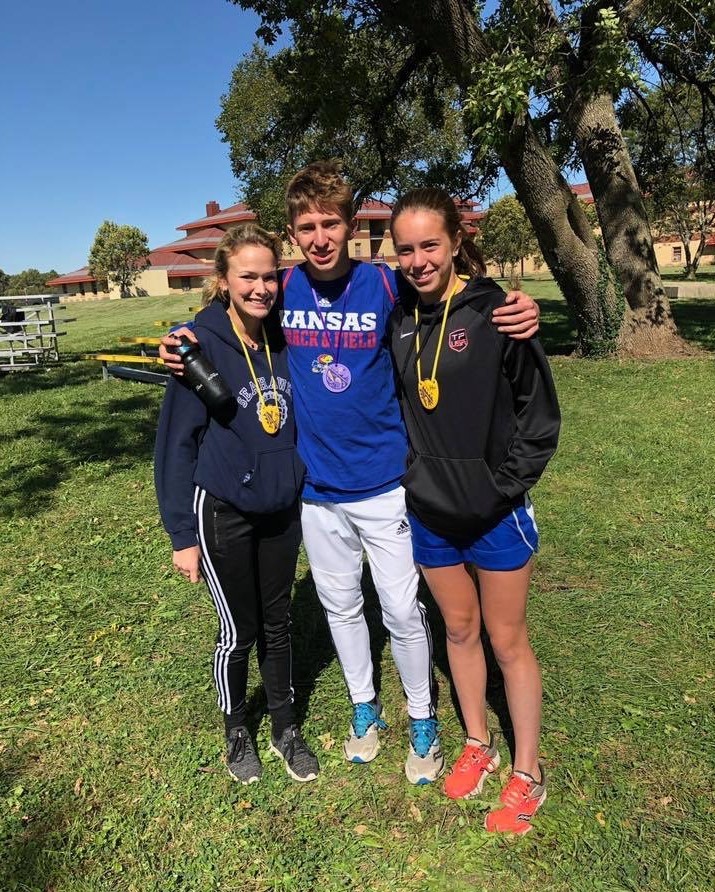 Katie Eckert
November 21, 2019
Everyone knows Seabury cross country did amazingly at State this year. Everyone knows the runners worked their hardest, tried their best and left the competition in the dust. But not everyone knows their secret to success or the way they stay focused despite the nerves.
Seabury sent three competitors to State: seniors Henry Nelson and Sabrina Eicher and freshman Oona Nelson. They won first, 38th and sixth respectively. Henry has competed at State before, working his way up the podium, until this year when he finally took first. Eicher has also been to State before, competing in her first year of cross country three years ago. Although Oona has been running for Seabury since her sixth grade year, and since first grade before that, this was the first year she competed at State.
While some may think their success is purely a result of intense physical training, this is only part of the story, although it is true that they trained strenuously day after day. All three competitors have been running with dedication for multiple years. "I've been working on [winning State] since freshman year," says Henry.
"Henry would come home from school, have dinner, do his homework and then go out onto the levee starting at about 10:30 pm and run ten-mile tempos until midnight, regularly," remembers faculty member Eric Nelson. "Oona would often wait until dark, and then she would go and run up on campus in the dark by herself."
Considering how physically well-prepared the runners were, there is no surprise that they were confident in this aspect. "I knew I was prepared physically because we've been training," says Oona. "Coach Schrader did a really good job of preparing us for State."
Perhaps an equally important aspect of their performance has nothing to do with physical preparation at all. After all, even the most physically skilled athletes still have obstacles in the way of success, especially when it comes to overcoming nerves. "Some people would say that [running is] fifty-fifty, and I'd definitely agree," says Oona, meaning that the sport is 50 percent mental.
All three athletes had something to say when it comes not just to beating the other runners but beating your mental obstacles. "Always do your best to separate yourself from distractions," says Eicher. "Make sure you're locked in so you won't feel how much it's hurting."
Oona agrees in terms of finding ways to ignore the pain: "You have to respect the course. Expect the worst, hope for the best, as far as your body feels." Oona particularly felt that mental preparation was important for her. "All the preparation I had to do was mental," she says. "It's different for everybody, but for me the mental part is very important. You have to stay locked in, just know that you've prepared for it, and leave it all out there."
Henry also primarily prepared mentally for State. "I just wanted to go out there and run and have fun. I wasn't taking it too seriously because I know that causes issues for me sometimes." He also has advice for other runners preparing for any competition, State or not: "Never give up and just stay with it. Even if you get kicked in the teeth a lot by the sport, you have got to keep getting back up. Eventually everything is going to pay off. That's what happened for me."
Once one has everything figured out mentally, there is a lot more room to enjoy the fruits of hard work, and Seabury's runners certainly have something to be proud of. Oona got her personal record for the Wamego course by about 30 seconds, and Eicher felt more confident about her State run than her run earlier in the season. "When I first ran it, it felt a lot more challenging, so it was a good way to end the season," she says.
Henry is also very proud of his performance: "It was really special to get the opportunity to go out there and get it done."
So whether you are a cross country runner or any athlete wondering how the Nelson siblings and Eicher do it, or even hoping to be in their shoes one day, take the time to prepare yourself mentally. You may not get rid of all your jitters, but you will feel a lot more confident in yourself and your abilities, and that is just as important as all the physical training you have done and will do.
About the Writer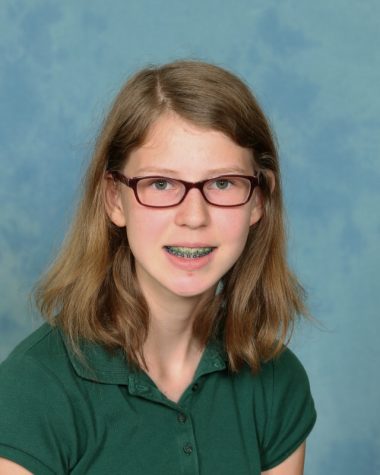 Katie Eckert, Writer
My name is Katie Eckert and I am a writer. At Seabury, I play volleyball and basketball, I am a member of the Wheel club and I am a writing lab tutor....