AirPods Pro
Jonah Kim
November 21, 2019
After the global success and popularity of the original AirPods model, it was only a matter of time before Apple capitalized on this success with a new model. They recently did so with the release of the AirPods Pro. Retailing at $250, there is certainly a huge difference in price point from the original AirPods, but the AirPods Pro make up for the expense with many new features. 
The biggest selling point of the earphones is their new noise control options: active noise cancellation and transparency mode. They both use new microphones inside and outside of the ear to block out or let in noise. The noise cancellation feature is amazing and entirely blocks out lower frequency sounds, including cars, washing machines and parts of most songs. It does have more trouble blocking out higher frequency sounds like voices and clicking noises, but once music or sound is playing through them those noises seem to fade away, leaving the user in a noise-isolated bubble.
The transparency mode is self-explanatory in that it lets in all sounds, allowing the user to hear conversations and other outside sounds when necessary. This mode is very impressive–it is sometimes easy to forget you are wearing the AirPods when transparency mode is on.
The AirPods Pro also feature a new in-ear design that provides a better seal and greatly improves audio quality. They come with three different sizes of ear tips, ensuring that the user will have a perfect fit. There is also a built-in "ear tip fitter," so the user can truly feel like the earphones form a perfect seal. 
With the combined factors of the new noise control features, new design and improved audio quality, the AirPods Pro are definitely worth the more pricey upgrade from the original AirPods.
About the Writer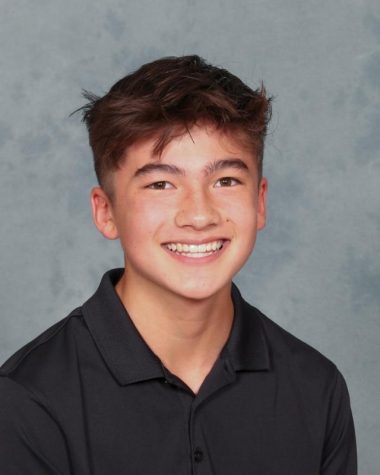 Jonah Kim, Writer
My name is Jonah and I am member of the Copy team. At Seabury, I manage the Cross Country team at Seabury and journalism. Outside of school, I play hockey....