"Jesus is King"
Peter Westbrook
November 21, 2019
It came as a surprise to most when Kanye West, who just a year ago debuted his colorfully worded single "I Love It" at an iconic adult video awards ceremony, announced his decision to release a gospel album. Many felt that a rapper widely known for his unpredictable character and lyrics that are often obscenely bombastic would not successfully produce Christian music. However, "Jesus is King" slaps. 
      What sets Kanye's ninth studio album apart as a success is its production. By no means a traditional gospel album, "Jesus is King" creatively mixes Kanye's rapping with guest vocals from artists like Pusha T and Ty Dolla $ign, choral background vocals and oftentimes minimalist instrumentation to create an uplifting, beautiful sound. The album represents the sum of a diverse set of parts, all of which are very well executed. In particular, the penultimate track, "Use This Gospel," is the highlight of the album in terms of production, with Kanye collaborating with rap duo Clipse and saxophonist Kenny G to produce one of the better songs this year has seen. 
      The only real problem with the album lies in the lyrics, which are quite shaky at times. While there are some clever lyrics on tracks like "Selah," Kanye's words are often overly simplistic and even contrived. The beauty of the album's production, however, more than makes up for shaky lyricism, and the album remains a huge success.
     Another strength of the album is its short runtime. At only 27 minutes, "Jesus is King" is significantly shorter than most rap albums. While its length has received some criticism, the 27 minutes that exist of "Jesus is King" are excellent, and a longer version of the album would likely feel repetitive. Though it is quite short, "Jesus is King" is an excellent piece of experimental gospel music.
About the Writer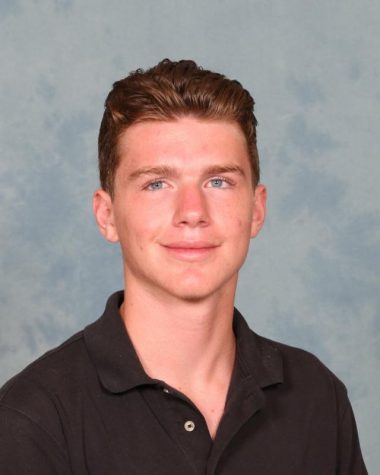 Peter Westbrook, Writer
My name is Peter Westbrook and I am member of the Copy team. At Seabury, I do Cross Country. Outside of school, I mostly do unknown and mysterious things....