World War Lawence
Rivalry of Seabury and Veritas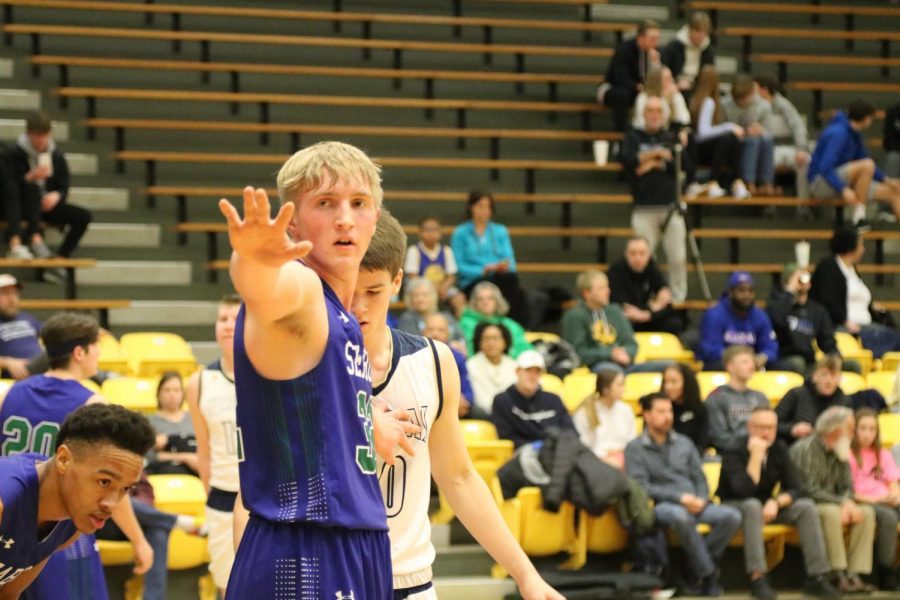 Jonah Kim
January 27, 2020
You walk into the Seabury gym to an absolutely packed house full of basketball fans, kids from schools all over Lawrence, parents, teachers and also kids you would never expect to go to a basketball game. This is the most filled Dillon Gymnasium ever is all year and for one reason: the Seabury vs. Veritas rivalry. Over the years, Seabury's basketball team has played many formidable opponents and formed fierce rivalries, but none of those rivalries can quite match that of Veritas. 
"I think its electric," faculty member and athletic director Eric Nelson explains. "Anybody who saw last year's basketball games with Veritas saw, in my opinion, two of the best finishes that I have ever seen. I've seen, in my history at Seabury, five finishes that could've been national ESPN type finishes— two of them were in our building last year. It's something that I will never forget and I assume that anybody who was at those games will never forget those moments with this rivalry." 
The games that Nelson mentions both ended in the same fashion with a buzzer-beater by then-sophomore Zach Bloch. About the games, Bloch says that  "a packed house and a close game against our rivals . . . definitely makes it a bigger game to the fans and the school. Those buzzer beaters were definitely meaningful to me." 
Along with the amazing finishes, the fans also typically bring more energy to those games than any others throughout the season. Veritas and Seabury fans trade cheers, each trying to be louder than the other; at times it feels like the whole schools are battling, not just the basketball team. Senior Cobe Green adds, "I mean, every shot, the crowd goes crazy for it, and every stop, every steal, stuff like that. They're definitely big energy givers." 
Many students are aware of the rivalry but not quite the history behind it. "Years ago, our school was egged by Veritas students after a game, and those students had to come over and scrub the front of our school," Nelson explains. "That incident just put gas on the fire, and at that point Veritas pulled out of all games with Seabury Academy. I worked very hard for a period of about three years to restore the relationship and convince Veritas that the rivalry was a good thing and it was fun and exciting." "Fun and exciting" might even be an understatement based on the energy at Seabury's blowout victory over Veritas on January 17th. 
Despite the history behind the rivalry and abundance of fans at every game, the players are the ones who really make it special. Despite the stakes of each rivalry game, they barely feel more pressure than at any other game. As Sophomore Juju Ramirez says, "There's obviously some tension there, but I just try and not get distracted from the game and just try and get the win. Sometimes that can get between you and your team and trying to get the win, so we can't let that distract us." 
Bloch agrees: "I pretty much take every game the same way. I always come out with as much energy as possible, and I always help to get the win. I wouldn't say it changes much against Veritas, even though they are our rival."
Whether it be the fans, energy, history or actual basketball, the Veritas rivalry is clearly a very important part of Bishop Seabury's culture, one in which almost all members of the community participate to some degree. On the rivalry as a whole, Ramirez says, "No matter what, every game against Veritas is going to be a good game." 
About the Contributors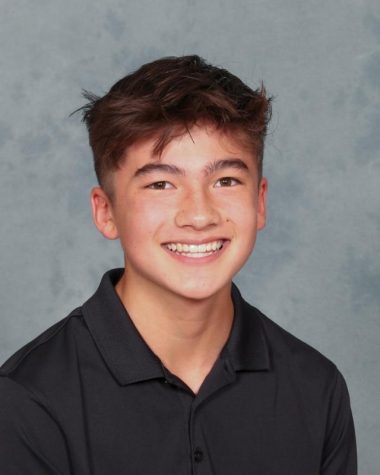 Jonah Kim, Writer
My name is Jonah and I am member of the Copy team. At Seabury, I manage the Cross Country team at Seabury and journalism. Outside of school, I play hockey....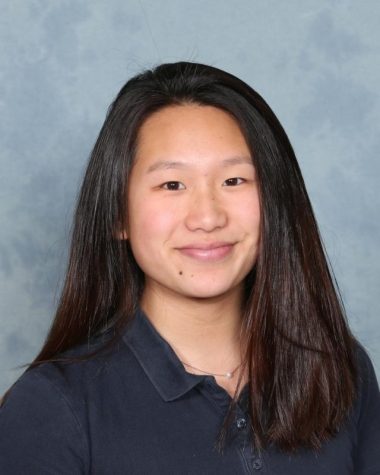 Cadence Cheng, Photographer
My name is Cadence Cheng, and I am the editor of the Photo team. At Seabury, I partake in the Diversity Club and outside of school, I am part of a swim...