"Circles"
Evan McHenry
February 20, 2020
The tragic and sudden death of Mac Miller rocked the music world in 2018; the rapper/producer was beloved for his pop-influenced rap and R&B songs. His 2018 album, "Swimming," topped out at number 3 on the US Billboard 200, and was also well-received among critics. His latest release, "Circles," has been released posthumously and compiled from work Miller did on the album before his death; it is his sixth studio album. Unlike the posthumous releases from other artists, like the ill-fated "Skins" album from rapper XXXTentacion, "Circles" maintains its authenticity and does not seem like a simple cash-grab exploiting Miller's name recognition. 
On the whole, the album has a softer, more melancholy sound with Miller delivering understated vocals on most of the tracks. The production is quite minimal as well, but the included instrumentation is of a high quality and fits each track well. On the track "Woods," Miller sings and raps about being stuck in the throes of a broken relationship with one of the album's more florid instrumentals as backdrop. The song is representative of the whole album: well put together work regarding Miller's various struggles and vices. The slow and reflective feel of the album is much like that of "Swimming." On one of the album's more lively tracks, "Hands," Miller raps to an uptempo beat, but the lyrics are more dark, with him cycling through some of his more negative thoughts. The lead single, "Good News," is bittersweet, especially in light of Miller's untimely passing; when Miller sings: "There's a whole lot more for me waitin' on the other side" he sounds eerily prescient. 
Overall, the album is exactly what it needed to be: a diligent tribute to Miller's legacy. It gives his fans one last project to enjoy without seeming like a haphazard grasp at capitalizing on his fame. 
About the Writer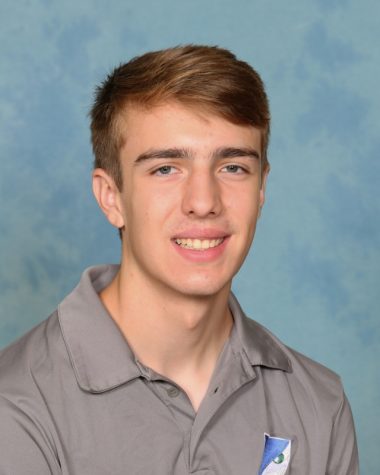 Evan McHenry, Writer
My name is Evan McHenry and I am a writer. At Seabury I do soccer. Outside of school I play soccer and play video games. What you should know about me...