Pandemic Persistence
Seabury business owners and employees persevere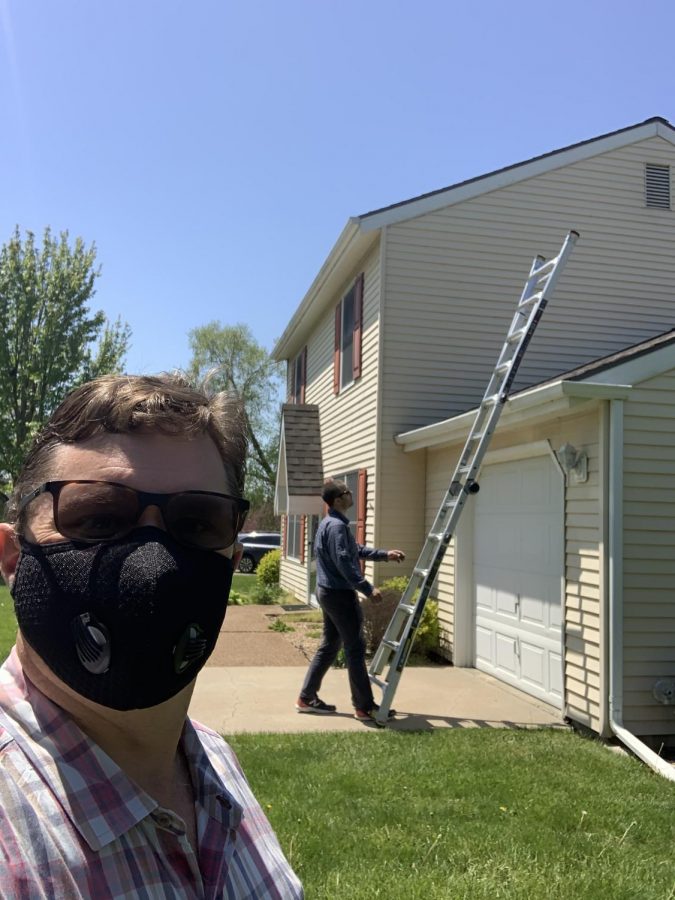 In March, British Prime Minister Boris Johnson suggested a Darwinian survival-of-the-fittest approach to coronavirus: once 60% of Britons contracted the virus, the leader posited, the pandemic would cease to spread. The U.S. never proposed such a draconian approach, but in the business world, things are certainly looking Darwinian; only the fittest will survive. Workers and employers in the Seabury community know that firsthand.
For owners of non-essential businesses, says Seabury parent Rafael Gonzalez, "it's hard times." Gonzalez, who owns Global Cafe, has been hit hard by the Kansas stay-at-home order, which closed restaurants when it took effect: "We're like 60-something percent down. It's pretty much cut our business in more than half." In the restaurant business, he says, things are particularly bad: "it's really scary . . . because you count a lot on the general public."
Until recently, the general public would not have been able to buy Gonzalez's arepas and posole (typical Global Cafe fare). When the restaurant first closed its doors, he says, "we didn't have online ordering, so we built a website." Until now, the cafe relied on walk-in traffic: "that's what we've been doing for ten years. For restaurants that have that model, it's been difficult." But that "was only the first [change]," he says. "You have to wear gloves and masks — we're taking those precautions too."
When the state shut down his business, Gonzalez was one of many employers forced to lay off employees. "We had to let go of a few," he says. His staff is now down to just two employees, excluding Gonzalez and his wife. He hopes, however, that those who have been laid off will be back on the payroll soon if the restaurant receives funds from the Federal Paycheck Protection Program Gonzalez.
Like everyone else, Gonzalez is unsure what the future holds. "I don't know how it's going to play out in the end," he says. "But I think it's going to take a little time to get back to whatever normal is, or what we know about normal." Nevertheless, his message for readers is optimistic: "Life goes on, and we have to keep adjusting. I think we'll be okay, every one of us."
Some have been hit hard, but other businesses operated by Seabury parents have changed little. Parent Bryan Hedges, president of Hedges Real Estate, describes few changes to his business: "our . . . activities are moving forward as usual, with the social distancing added." 
Hedges' business is particularly adaptable. "Prior to the COVID-19 pandemic," he says, "we had already moved much of our daily activities online." The real estate business, he says, lends itself well to virtual operation: "We have photos, virtual tours, and YouTube videos for our listings.." For prospective homeowners, COVID-19 has not been much of a deterrent. "We have had some buyers buy homes and investment properties based on photos and videos without them looking in person," he says.
Overall, Hedges says that COVID-19 has affected the real estate market little. "People need homes and home maintenance even in a pandemic," he says. In part, he credits the community for helping businesses adapt to the crisis: "I think people in Kansas and Lawrence have worked to make things turn out better than expected in a lot of ways."
Parent business-owners may be most directly affected by this crisis, but students haven't been left out of the pandemic equation. Teenagers are more likely than others to be let go, but some student workers have been affected little by COVID-19. For senior Emma Silvestri, who works at Glory Days Pizza on 23rd Street, only the work environment has changed. Early in the pandemic, her employer took measures to ensure social distancing: "The first thing we did was close our dining area and opened only to carry out and delivery, but the customers could still come inside. Then we changed to no contact curbside pickup and no contact delivery."
Looking forward, Silvestri anticipates a long road to normalcy. "I know the stay-at-home order is lifted on Monday," she says, "but I don't think we'll open up dine-in and normal carry-out and deliveries just yet." Why? Because according to Silvestri, Glory Days Pizza is doing more than just toeing the government line: "We took precautions before the government told us to, so I think we're going to stay on the careful side of things."
No matter how affected they are by the pandemic, Seabury business-owners and employees are hopeful that things will get better soon. As Gonzalez says, "times are tough, but we'll survive."
About the Writer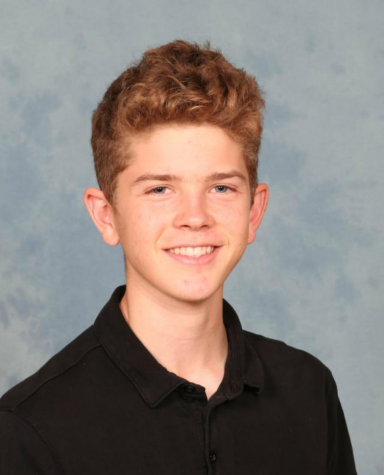 Lyle Griggs, Writer
My name is Lyle Griggs and I am the copy editor for Seabury Journalism. At Seabury, I participate in debate and a member of the Bishop Seabury Cycling...