Lawrence Craft Company
Katie Eckert
November 5, 2020
If you know where to look, Lawrence has plenty of craft stores to provide you with whatever you desire for your creative ventures. Some of them are large chains, such as Michael's, JoAnn's or the abhorrent H*bby L*bby, so when I first learned there was going to be a new store I was concerned about its viability.
However, having visited, I am now quite satisfied with the new Lawrence Craft Company, and look forward to frequenting their wares. Although the shop is quite small, consisting of only two rooms and a toddler playpen, it offers a very nice range of supplies, from stones and paint to stickers and scrapbook paper. The place stocks materials primarily from Etsy Wholesales, which allows its supply to be more unique than most chain stores in the area. I even picked up an elusive elliptical embroidery hoop for a comparable price to Michaels Online.
Probably what I'm most excited about is the workspace in the back of the shop, which is free to use as long as no classes are going on. It has lots of clear space and a quiet atmosphere. This is probably the shop's most unique feature, as most similar places in town require a reservation or limit their use to programs. That being said, the shop hours are inconvenient for anyone attending school or working a 9-5, going from 10-5 most weekdays so that the evenings are open for classes.
While their options are still somewhat limited for more niche crafters, I look forward to the future of Lawrence Craft Company as a place where us crafters can practice and learn about what we love. And, while big businesses do have a reputation for being a crafter's best friend, supporting local businesses is a great trend to get behind too.
About the Writer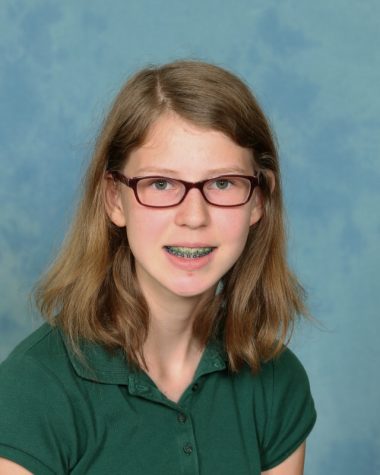 Katie Eckert, Copy
Katie has been a member of the copy staff since 2018. She likes to play piano, play volleyball, embroider and of course, write. She's always available...