Showing School Spirit
The story behind Spirit Mondays
Among all of the dearly loved school activities canceled due to the pandemic, one has been granted a new life: Spirit Week, or rather Spirit Monday. You may have noticed photos of desks or pets posted on Bishop Seabury social media, or perhaps heard one of faculty member Leslie McCaffrey's Zoom announcements about sharing photos for a chance to win a prize. These Spirit Mondays were created by Student Senate to help boost everyone's morale since we can no longer see each other in person.
The way it works is the Senate members vote on a theme at their meetings each Tuesday and then the announcements are made during the all-school meetings. So far, there have only been three themes, "Pet Day," "My Setup" and "Seabury Memories," but there will certainly be more. Students then take a photo of themselves, their desks, or whatever the theme is and submit it by emailing it to McCaffrey or posting it on their Instagram stories, making sure to tag the official Bishop Seabury and Student Senate Instagrams. Students who enter get a chance to win cool prizes delivered to their door. The submissions are also posted on Seabury's Instagram story.
"We really wanted to find a way to encourage students to do something unique," says junior Aris Grady, one of the senate members behind the fun Monday activity. It does not take long, it's quite fun, and it can have a big effect if everyone participates. "It's really important to have as much participation as possible," says Grady. "Be creative. Just do it . . . you're showing off your Seabury spirit."
About the Writer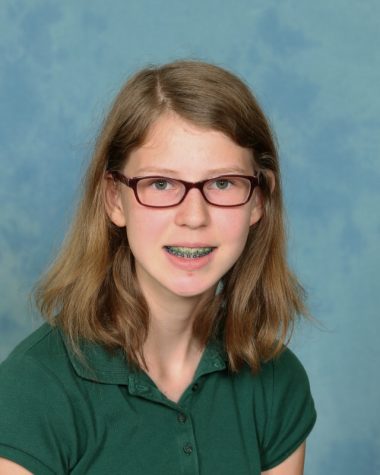 Katie Eckert, Writer
My name is Katie Eckert and I am a writer. At Seabury, I play volleyball and basketball, I am a member of the Wheel club and I am a writing lab tutor....