GINGER
After a nearly year-long hiatus, the idiosyncratic BROCKHAMPTON collective has released its fifth studio album. Known for a genre-blending style that features elements of hip/hop, RnB and pop, BROCKHAMPTON doesn't fit the typical definition of a "boyband," although that's how they describe themselves. 
Their most recent effort, "GINGER," features 12 tracks, making it one of their shorter projects to date. The album kicks off with "NO HALO," quite possibly one of the group's best songs. Unlike some lead tracks off of their previous albums, "NO HALO" is more downtempo and has a strummed guitar instrumental, along with a beatboxing sample beat and a strong Deb Never feature. Overall, "NO HALO" is representative of the whole album's calmer, more mature sound. Not to imply that the album lacks energy, but in comparison to the group's previous work, the album seems more like a deep reflection on the pressures the group members feel. Specifically, the lyrics in "DEARLY DEPARTED" directly reference the departure of Ameer Vann from the group amid an abuse controversy. Their previous project that directly followed that controversy, "iridescence," seemed to be a more muddled and inconsistent reaction to that situation, when the group just needed to stay afloat. This project is less visceral and more meditated. However, this doesn't mean the album lacks fast-paced or fun songs; "BOY BYE," "IF YOU PRAY RIGHT" and "GINGER" all have a lighter feel, even if their lyrics mean something deeper or darker. The final track on the album, "VICTOR ROBERTS," features the eponymous Victor Roberts rapping, followed by interchanged vocals by Ryan Beatty and Ciaran "bearface" McDonald. It ends the album on a high note, and the song's theme is representative of the album's overall message: maturity and friendship. 
About the Writer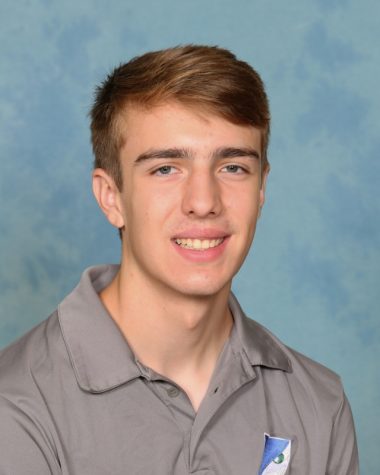 Evan McHenry, Writer
My name is Evan McHenry and I am a writer. At Seabury I do soccer. Outside of school I play soccer and play video games. What you should know about me...